Tracie Bresnahan: Three Pillars for Success: Having Systems, Knowing Your Numbers and Delivering Quality.
Episode 1 of Window Treatments for Profit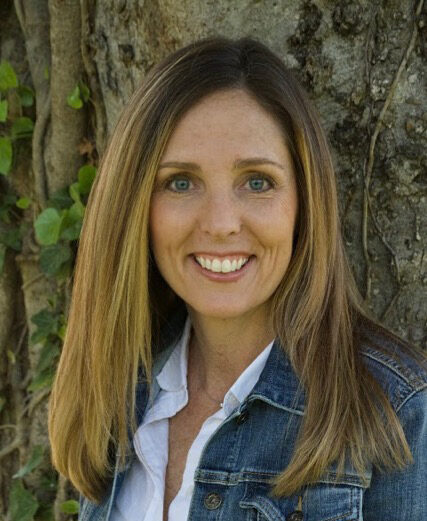 Today with Tracie Bresnahan
Welcome to Window Treatments for Profit! Today I am chatting with Tracie Bresnahan, owner of Custom Creations. We talk about establishing core values in your business and Tracie shares her keys to success. You'll also gain some insight on what to do when you are clueless about the "business" aspect of starting a business. Side note; she's also the president of the WCAA (Window Coverings Association of America), so this is a value-packed episode. Being on the WCAA board and seeing how amazing Tracie is in all she does, I had to have her on for you guys. Enjoy!
The Breakdown:
[7:55] Tracie tells us about her business, Custom Creations.
[14:00] With everything she has seen being president of the WCAA and owning Custom Creations, Tracie shares what she has experienced as differentiators of success for a business.
[27:00] Tracie shares some things that designers sometimes do that they may not realize, that we chatted about from a panel I moderated last year.
[38:00] Tracie and LuAnn point out the importance of knowing and being aware of your financial gauges.
The Ah-Ha Moments
"When I think about the pillars of success I think about the importance of relationships and loyalty." – Tracie Bresnahan
"Having core values is so key to guiding your company everyday." – LuAnn Nigara
"What helps your company be successful no matter who your consumers are, is that you can do 20 jobs successfully, but what matters is how you handle the one time something goes wrong." – LuAnn Nigara
"Communication is key. The more information I get from my designers, the better." – Tracie Bresnahan
"I've considered changing the name of Custom Creations, but the name displays our core values and describes what we do. We try to be very custom to everyone we work with." – Tracie Bresnahan
More About Tracie Bresnahan
Tracie holds a Bachelor's degree in Apparel Engineering and a Master's degree in Quality Assurance Technology from Southern Polytechnic State University. She worked in the apparel and the consumer products industries for 17 years.  Tracie opened  Custom Creations in 1996, fabricating custom window treatments and accessories . With her engineering background she has built a business specializing in one of a kind and challenging design solutions for clients; as well custom designed upholstered furniture.  Collaborating with her on some of her projects is her husband Brian, who has a degree in Architectural Engineering.  He is a huge asset in designing and building custom projects with her for clients.
2019 Award Winner for Vision Magazine IWCE
2020 Workroom of the Year
Member – Window Coverings Assoc. of America (WCAA) 10+ years
WCAA National President, 2018 – present
Atlanta Chapter Publicity Chairperson, 2013-2018
Atlanta Chapter Past President, 2012-2014
Atlanta Chapter President 2010-2012
Atlanta Chapter Secretary, Treasurer and Industry Partner Liaison (8 years)
Featured presenter at annual  International Window Coverings Expo, 2010 and 2011
Connect with Tracie Bresnahan
Other Shows Mentioned:
#170- Corey Klassen & Judith Neary- CEU:Beyond Design- Establishing Monetary Value for Creative Skills.
#180 Power Talk Fridays: Michele Williams Talks About Profit First and Why it Matters to You.