Stephanie Hamilton: Reputation Marketing for Window Treatment Professionals
Episode 64 of Window Treatments for Profit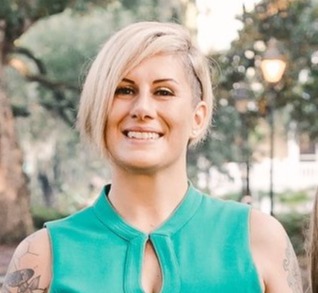 Today With Stephanie Hamilton:
Today's guest on Window Treatments For Profit is Stephanie Hamilton, of Hamilton Creative. When it comes to reputation management, being an active participant in what is being said about you and your business online matters.
Tune is to hear why a Google Business Profile is essential to your local, service based business, how using it makes the Googley-Man happy (and we all want to keep the Googley-Man happy, right?), and what to do if you get a negative review.
More About Stephanie Hamilton:
My name is Stephanie, owner and founder of Hamilton Creative Solutions. I started my professional career in corporate retail management, obtained a degree in Public Health & Database Management, then found my passion in digital marketing & strategies for small businesses. After working for years managing the social media and digital marketing for a multimillion-dollar hospitality business, I started my own company and began working with small businesses in the design industry, and officially fell in love and declared my niche. I love traveling and macrophotography (I especially love photographing plants and insects), spending time with my family, and writing. When I have time to myself, I enjoy a good book and a glass of prosecco.
I couldn't grow my business and provide the exceptional level of service and design for my clients without the support and help of my husband William. William embraced my business model and goals and makes sure we are always up-to-date on the ever-changing world of algorithms and marketing trends. William is my filming and video editing expert, having studied film and photography before ultimately finding his passion as a Firefighter and EMT. William loves to spend his free time in the great outdoors.
We moved from Ann Arbor, Michigan to Savannah, Georgia in 2008 and started Hamilton Creative Solutions in 2014. We have three children, two dogs, and a passion for exploring when we aren't working on helping design professionals with all their digital marketing needs.
Connect with Stephanie Hamilton
What's new with LuAnn Nigara
Power Talk Friday Tour at High Point
Exciting Windows! Build a Better Business Registration
http://www.luannnigara.com/cob
Get The Goodies!
For checklists, resources, and extra goodies from A Well-Designed Business sign up for free here.
To Get on LuAnn's Email List, text the word designbiz to 444999!
Purchase LuAnn's Books Here:
Book 1: The Making of A Well – Designed Business: Turn Inspiration into Action
Book 2: A Well-Designed Business – The Power Talk Friday Experts
Pre-Order Book 3: A Well-Designed Business – The Power Talk Friday Experts Volume 2
Connect with LuAnn Nigara
LuAnn's Website
LuAnn's Blog
Like Us: Facebook | Tweet Us: Twitter | Follow Us: Instagram | Listen Here: Podcast