Georgiana Schwandt: Create the Life You Love for Your Business and Personal Life
Episode 78 of Window Treatments for Profit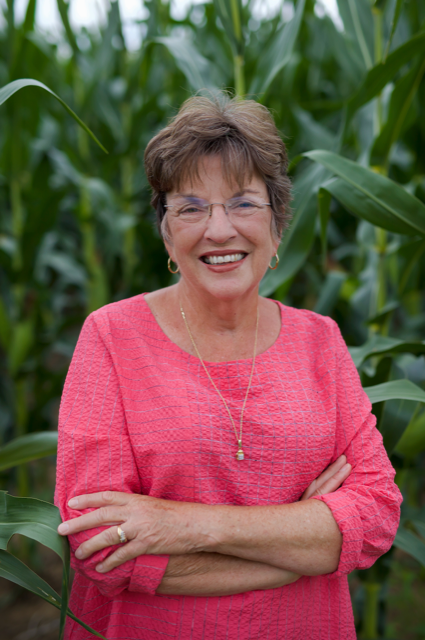 Today With Georgiana Schwandt:
Welcome to Window Treatments for Profit! Today Georgiana Schwandt joins us to discuss how she chose window treatments as her "retirement career" and all the challenges she has faced in the window treatment business.
More About Georgiana Schwandt:
As a midwest farmer's daughter, Georgi grew up in a small farming community in central Illinois, surrounded by family and friends. This upbringing taught her the value of faith, family, education, and a strong work ethic. After graduating from the University of Illinois, she began her educational career. For 28 years, Georgi was a high school educator, with her last role as a high school principal in a large school in Madison, WI. She also worked as an associate professor for ten years, helping teachers to become school administrators. Teaching, learning, and helping others was her primary focus. While working as an educator, Georgi and her husband owned and managed a vacation rental business, Schwandt Properties. This business is still thriving in 2022.
After 28 years in high school, she decided it was time for the next chapter. Instead of retiring, Georgi restructured. After considering a couple of other possibilities, she had not found the best option. When having lunch with a friend who made and sold window treatments, her friend suggested, "You should do what I do." Georgi responded, "I think you're right."
Incredible Windows was founded in 2006 as a shop-at-home business. Georgi and her small team have helped thousands of home and small business owners in the greater Madison, WI, area find the best window treatments for their homes and offices based on their needs, budget, and style. One of the best parts of the business is the friends and acquaintances Georgi has met during the past 16 years.
Developing solid systems and processes, working with the best people and products, helping others, and being willing to continue learning are qualities and attributes that have contributed to the success of Incredible Windows. After all, Georgi is still teaching, learning, and helping others…..which is what she was meant to do.
Connect with Georgiana Schwandt
What's new with LuAnn Nigara
Power Talk Friday Tour at High Point
Exciting Windows! Build a Better Business Registration
http://www.luannnigara.com/cob
Get The Goodies!
For checklists, resources, and extra goodies from A Well-Designed Business sign up for free here.
To Get on LuAnn's Email List, text the word designbiz to 444999!
Purchase LuAnn's Books Here:
Book 1: The Making of A Well – Designed Business: Turn Inspiration into Action
Book 2: A Well-Designed Business – The Power Talk Friday Experts
Pre-Order Book 3: A Well-Designed Business – The Power Talk Friday Experts Volume 2
Connect with LuAnn Nigara
LuAnn's Website
LuAnn's Blog
Like Us: Facebook | Tweet Us: Twitter | Follow Us: Instagram | Listen Here: Podcast
Other Shows Mentioned:
#104: Kate the Socialite: Done-for-You Marketing for the Interior Design Industry
#232: Power Talk Friday: John Ruhlin: The Art & Science of Creating Powerful Relationships
Other Resources Mentioned:
LuAnn University – Systems Driven Operations with Vita Vygovska