Pamela Cole: How to Sell Window Treatments Before the House Is Built
Episode 214 of Window Treatments for Profit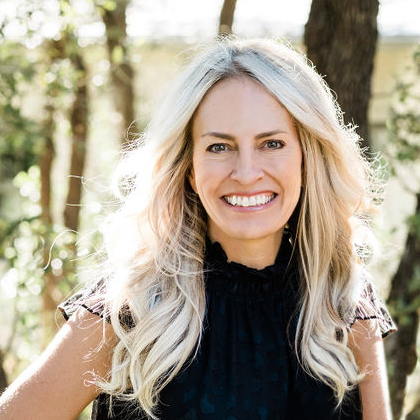 Today With Pamela Cole:
Welcome to Window Treatments for Profit. You know I love a good AHA moment. My guest today is Pamela Cole, owner and principal designer of Ampersand Interiors. An entrepreneur at heart, Pamela and her team provide full-service, luxury design experiences for new construction, whole-home remodels, and renovations in and around Phoenix, Arizona. They also provide window treatments…and thanks to Pamela's AHA moment, they are doing even more of that now.
Listen now to hear how Pamela tweaked her process, enhanced her systems, and grew the window treatment side of her business by 500% in just one year.
More About Pamela Cole
Pamela Cole is the Owner and Principal Designer of Ampersand Interiors. She is an entrepreneur at heart, known for her fresh approach to design and business. "My mind is always thinking about what CAN be, not what is." With ever evolving capabilities, she and her team can be found providing a luxury experience to their new construction, renovation, and whole-house furnishings clients in Arizona and out of state. The latest project in the works? Her own private label line of tailored upholstered goods…
Connect with Pamela Cole
What's new with LuAnn Nigara
http://www.luannnigara.com/cob
A Big Thank You to Our Keynote Sponsors:
Get The Goodies!
For checklists, resources, and extra goodies from A Well-Designed Business sign up for free here.
To Get on LuAnn's Email List, text the word designbiz to 444999!
Purchase LuAnn's Books Here:
Book 1: The Making of A Well – Designed Business: Turn Inspiration into Action
Audiobook: The Making of A Well – Designed Business: Turn Inspiration into Action
Book 2: A Well-Designed Business – The Power Talk Friday Experts
Pre-Order Book 3: A Well-Designed Business – The Power Talk Friday Experts Volume 2
Connect with LuAnn Nigara
LuAnn's Website
LuAnn's Blog
Like Us: Facebook | Tweet Us: Twitter | Follow Us: Instagram | Listen Here: Podcast
Other Shows Mentioned:
WTFP #61: Jessica Harling: The 7 Step Sales Process and 3 Proven Sales Techniques to be More Successful
WTFP #143: Vita Vygovska: Market to Interior Designers by Building Relationships
WTFP #177: Elizabeth Gerdes: The Powerful Impact of Peer Relationships When Building Your Window Treatment Business
WTFP #196: Sara Lynn Brennan: Why Window Treatments are a Non-Negotiable in Our Interior Design Process
AWDB #759: Power Talk Friday: Rachael Bozsik: Discover Your Goldmine and Unleash Your Marketing
AWDB #761: Window Treatment Friday: Pricing Window Treatments: How to Ballpark the Numbers on the Fly
AWDB #775: Window Treatment Friday: Vita Vygovska: How Much Profit Can Designers Make on Window Treatments?